CHEMIN ($db,$EPINF["ThLettrage"],4); ?>
In Provence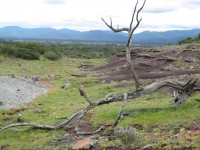 In the Provence area, there are concerns about the situation. The species has virtually disappeared from the Massif de l'Estérel and from the Massif du Tanneron. In the Massif de la Colle du Rouet, the numbers are very low and found in very restricted areas.
In the Massif des Maures, the trend shows a decline. This decline is particularly marked along the coast, where several populations known to be present in the 1980s have now disappeared.
There are nevertheless some important population nuclei in the Var, particularly in the Plaine des Maures.
This is not an irreversible trend. The implementation of protection measures and conservation operations will contribute to a better understanding of the species and its requirements, and stem its decline.